When your family struggles with mental health issues, unhealthy behaviors, and brain health problems, Dr. Tiffany can provide customized natural solutions for healing.

---
Who Does Dr. Tiffany Work with?

Who and What does she Treat?
Regulating ADHD Symptoms, Neurological Issues, Alzheimer's and Impulse Control -
9 Years old to 80 years old

Individuals, Families and Couples
Integrative and Holistic Therapy and Counseling for Anxiety, Attachment Wounds, ADHD, Stress Disorders, TBI's, Chronic Illness-
15 Years old to 80 years old

Individuals and Couples
Integrative and Holistic Therapy and Counseling for Bulimia, ARFID and Food Restriction
10 Years Old to 40 Years old
Naturopathic, Functional Medicine Treatment-

Mold Exposure and Mycotoxins

Lyme Exposure

Airborne Toxins

Autoimmunity

Leaky Gut and Digestive Issues

Head Injuries

ADHD Symptoms

Anxiety

Skin Issues

Fatigue, Focus and Brain Fog Issues

Treatment of 5 years old to 80 years old
I have more Questions and wonder about Cost-
I would like an appointment-
Great, you can call at 704-491-2216 or visit the Appointment Request HERE
I want to Learn More while I wait for my appointment -
Please sign up below for the Brain Warrior's Way Training
---


MEET DR. TIFFANY: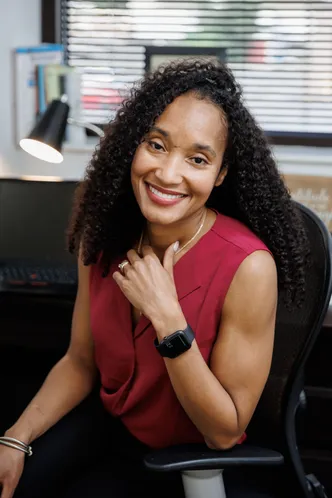 I am Dr. Tiffany Brown-Bush and I am diversely trained as an Integrative Mental Health Therapist, Traditional Naturopath and Board Certified Doctor of Natural Medicine. I specialize in Brain health, Stored Trauma and Eating Disorders for individuals and families.
I personally struggled during my youth with mood, food and focus issues. I realized over the years that many of my struggles were rooted in genetics, childhood trauma's, food sensitivities, antibiotic overuse, stealth infections, digestive challenges and hormonal imbalances.
A bit more about me. I am the creator of the Doc Brown-Bush protocols. I have 23 years of experience in wellness coaching, fitness and nutrition, 14 years experience as a Neuro PyschoTherapist, specializing in Eating Disorders and ADHD. I have offered functional medicine and naturopathy for 9 years. Among my areas of expertise are combining Rational Living Therapy (a form of CBT), QNRT (trauma reset), IFS, Functional Neurology with Brain Retraining, Recode for Alzheimer's, Naturopathy, Functional Diagnostic Nutrition, Exercise, Supplementation and Lifestyle Modifications
---
DOC's FEATURES and VERIFICATIONS:
Dr. Tiffany is verified by the following institutions, as an active Neuro- Pcycho-Therapist in the treatment of Eating Disorder, ADHD, Neurodevelopmental Disorders, Doctor of Natural and Functional Medicine, Practitioner Literate in Environmentally Acquired Illness, and trained in Functional Neurology.
---