Providing individual, group and couples support- via Office, Zoom and Phone
Treatment specialization includes :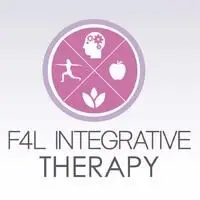 ADHD, Executive Function Issues and Cognitive Decline
Adult ADD/ADHD Coaching/Counseling and ADHD Relationship Coaching
Brain balancing/training- IAFNR and Melillo Method - Office and Virtual
Brain Balancing including the IM Interactive Metronome- Office and Virtual
ReCODE by Dr. Bredeson, Recovering from Alzheimers
PreCODE by Dr. Bredeson, Preventing Alzheimers
ADDITIONAL SERVICES
Naturopathic Evaluation and Testing for Acquired Environmental Illness

Lyme Literate Therapist and Traditional Naturopath
Mold and Mycotoxin Literate Therapist and Traditional Naturopath
Heavy Metal Detox
Parasite Cleansing
POP ( environmental toxins ) Detox
Detoxing Lymphatic Support
Adrenal and HPA support

Functional Diagnostic Nutrition Coaching
Functional Neurological Testing
Functional Genetic Analysis
Hormone Balancing
Gut Restoration
Functional Blood Chemistry Analysis
Nutrition Supplementation
True healing is like a 3 Legged Stool. It is important to balance the 3 legs of Neurological, Physiological and Psychological. Integrative therapy views nutrition, sleep, supplementation, hormone balancing, movement, spirituality and brain balancing as important variables in mental and physical health. Tiffany's orientation is Cognitive Behavioral and Mindfulness, in conjunction with holistic practices. In a comfortable and supportive, yet very direct atmosphere, you will receive a highly customized approach, tailored to your individual needs, to help attain the personal growth, and health you're striving for. Services are offered virtually via Zoom, and in person. Note: Such a holistic approach can require a great deal of patience, as underlying causes are assessed. It requires more time, and more assessments.

What do I expect? How do I get started?
Listen to this audio: Message
1. Email or Call for a 15 minute phone consult with Tiffany. Tiffany's Assistant's will respond, and assist with next steps.
What is the session flow of "therapy only" treatments?
1. Intake session(s)- History of presenting issue and Intake Form, Genogram, Timeline
2. Review -Brain Health Questionnaires paper and online
3. Review Blood Chemistry Analysis, Health Quizzes
4. Treatment Planning based on these 3-4 appointments
a. Diagnosis
b. What interventions?
c. What Supplements?
d. What nutrition?
e. Functional Medicine/Natural Health?